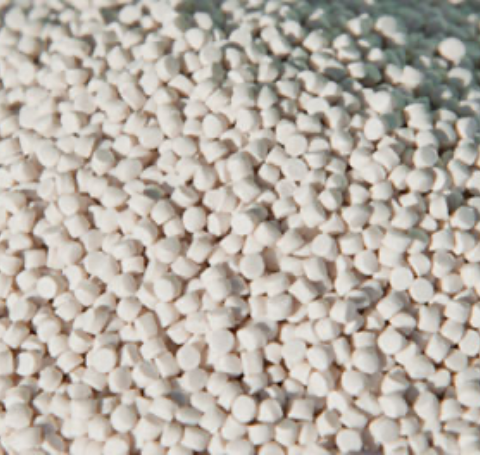 Features :
CACOLIN® is a masterbatch in the form of granules, made up of polymer, calcium carbonate and lubricant.
CACOLIN® improves the productivity of extrusion lines, the stability of the bubble, the mechanical qualities of thermoformed and injected films and products, it reduces the pressure in the extruder as well as the specific energy consumption.
Some products in the range meet the requirements of European directive 2011/10/EC which replaces directive 2002/72/EC in terms of food.
The use of CACOLIN® reduces the consumption of polymers at the source, which makes it an ecological and economical product.
To be used between 5 and 30% in the formulation.
Packaging: Big Bags, Octabins, 25Kg bags on pallet, Tank truck (25T)
| Description | Data |
| --- | --- |
| % CaCO3 | 40 – 82% |
| Matrix | LLD / LD / HD / PP / PS |
| Application | Blown Film, tubes, sheets, trays… |
| Color | Yellow soft to white |
LLDPE matrix : wide range of products for the extrusion of films (thick and thin), tubes, injection etc… (from 70 to 82% CaCO3)
C8 Copolymer matrix : specific for the extrusion of thin films (80% CaCO3)
HDPE matrix : film extrusion, paperlike… (80% CaCO3)
LDPE matrix : extrusion of films, tubes… (70 to 75% CaCO3)
PP-H et PP-C matrix : plate extrusion, thermoforming, cast extrusion, injection… (70 to 80% CaCO3)
PS matrix : sheet extrusion, thermoforming, injection… (75% CaCO3)